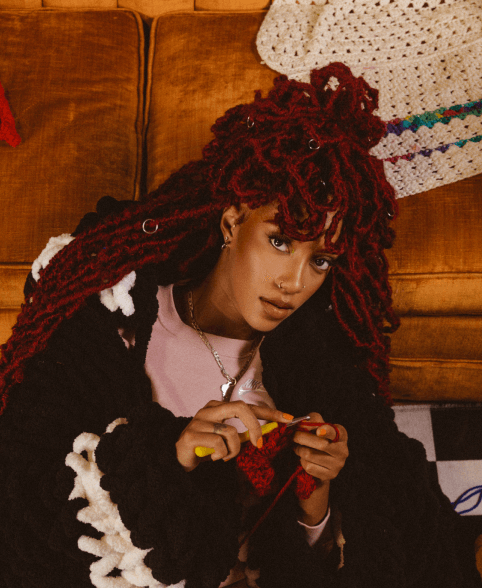 Chelsea is a multifaceted
artist of poetic literature,
lover of color and style,
and a fervent creator.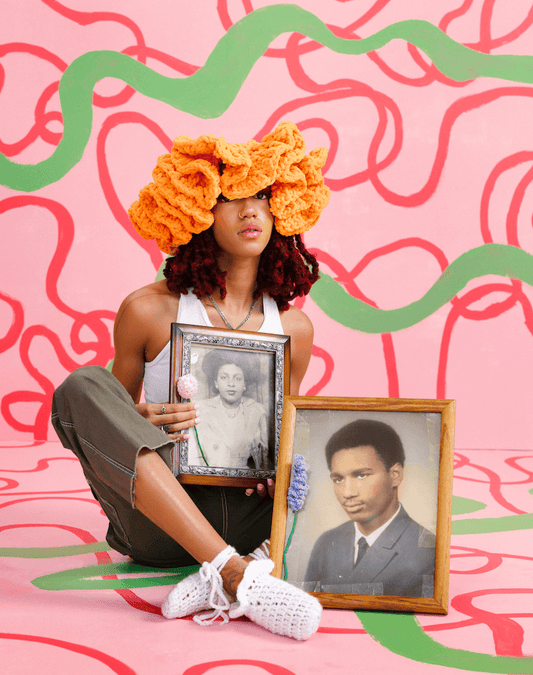 Streetwear designer and fiber artist Chelsea B hails from the south-side of Chicago, Illinois
At a young age, Chelsea had a passion for art. It was only natural for her to pursue a creative career.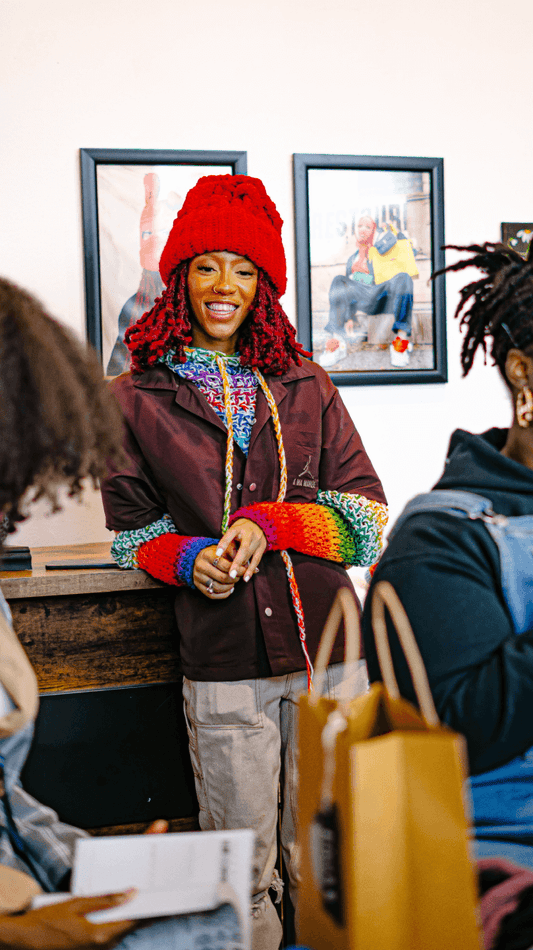 Her design journey
SCAD (The Savannah College of Art and Design) was where she discovered her true passion for fiber arts and fashion. It was here that she combined her tactile skills with her love of color to create unique wearable pieces. She went on to earn her B.F.A in surface design and textiles with a minor in fashion design May of 2019.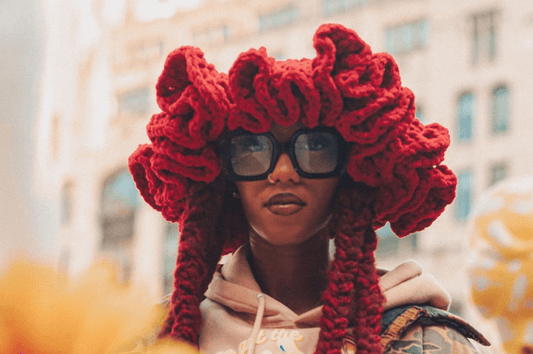 Starting House of Chelsea B
She has since then founded House of Chelsea B, her own studio practice, where she combines streetwear fashion with the skill of crochet in innovative ways.
Her mission: to change the narrative of crochet.
"I want to shift the opinions of those that believe crafts, fine art, and urban attire cannot be bridged together. You literally can create anything, including a career in fashion with yarn and a hooked needle."
— CHELSEA BILLINGSLEY